Animal Crossing: New Horizons will be a year old on March 20th, marking a big milestone for Animal Crossing developers and fans. New Horizons has remained a popular, relaxing title that has not only offered a much needed escape for players throughout 2020, but united gamers across the globe that were locked down away from family and friends thanks to the effects of the Covid-19 Pandemic. Animal Crossing: New Horizons has seen a full year of seasonal events, as well as patches that have improved overall gameplay quality for players. While the changes to the original release of the game have been subtle, each change has enhanced an already enjoyable title.
When they first started up the game a year ago and selected an island to make their first home in Animal Crossing: New Horizons, players couldn't foresee that there would eventually be storage issues. As players finished upgrades to their personal houses to expand inventory, new seasonal events continued to release new furniture, clothing, and decorations for players to earn, craft and purchase. Because of this space shortage, an update was released in November of 2020 that doubles a player's maximum Animal Crossing home storage from 1,600 slots to 2,400.
Related: Animal Crossing Festivale's Pavé Is Roasting Players Fabulously
Events have also changed since the first seasonal Animal Crossing event players could participate in. Animal Crossing: New Horizons' Bunny Day event was not well received when it began shortly after the game's launch. The event hijacked almost every mechanic of the game for 12 long days. Easter eggs overwhelmed players as they fell from trees, balloons, rocks and were even reeled in on fishing lines. There were dozens of DIY recipes added that used the eggs, but none of them were well-liked thanks to their gaudy appearances and colors. The aggressive Bunny Day invasion was replaced by shorter event windows, fewer event-related DIY recipes and items, and Animal Crossing events being more optional for New Horizons players who weren't interested in participating.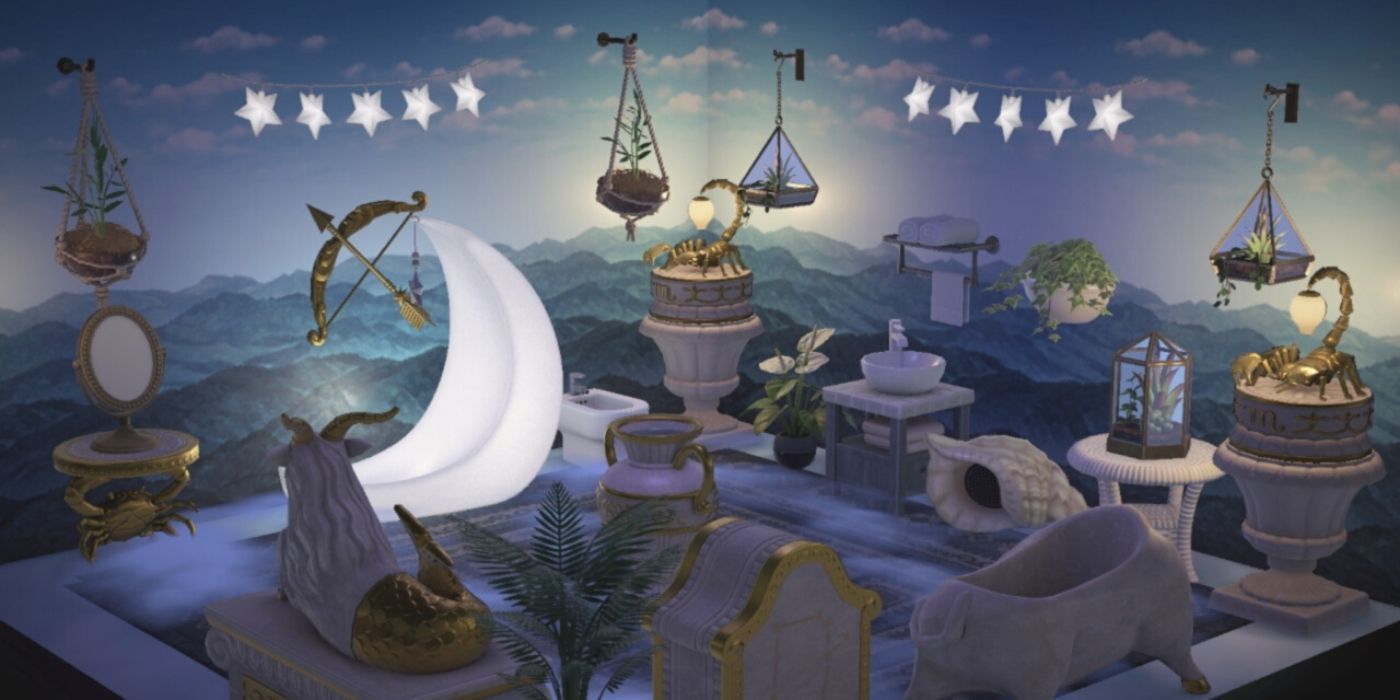 Animal Crossing: New Horizons brought back mechanics that were popular from other titles during seasonal update patches. Players saw the return of Meteor Showers, a random event which has been present in many different Animal Crossing titles, as well as Dream Islands. Dreaming was originally an option in Animal Crossing: New Leaf, and returned in New Horizons in July of 2020, allowing players to travel to islands in dreams if they possess a friend's "Dream Address." Visiting an island while dreaming prevents other players from interacting with items on an island, while still having the ability to appreciate the island's design. This helps players protect their island from friends who want to loot their seashells and fruit trees, or potentially cause trouble while visiting.
Many different NPC characters have also been added to New Horizons with various updates and seasonal events. Leif the traveling merchant was added during the Earth Day update, as well as Redd with his Treasure Trawler. Players are able to purchase paintings and sculptures from Redd when his trawler is anchored at the island's beach. The addition of painting and sculptures also expanded the museum, which gained an art gallery room. Popular event NPCs were also brought back with a New Horizons makeover. Players have gotten to see Animal Crossing's Jingle the Reindeer, Pavé for Festivale, and Jack at Halloween, as well as many other familiar faces. The combination of past NPCs and new mechanics perfectly mixes nostalgia with updated gameplay.
There have also been glitches and bugs that Animal Crossing: New Horizons has had to contend with, one of which was the item duplication glitch found by crafty players shortly after the game's release. Players were able to farm items, like the Nintendo Switch decoration, and sell them for a quick profit, allowing players to shoot through the game's early objectives like the home loans from Tom Nook.
Related: Animal Crossing: Where Celeste Goes When She Leaves The Island
The developers corrected Animal Crossing's item duplication glitch in a later patch, as well as a mechanics issue that allowed players to turn certain mystery islands into farming points for high-selling bugs like tarantulas. Despite many updates releasing since the exploits were addressed, players haven't seen anything like them since, suggesting the developers are carefully keeping an eye out for weak spots in new Animal Crossing content mechanics.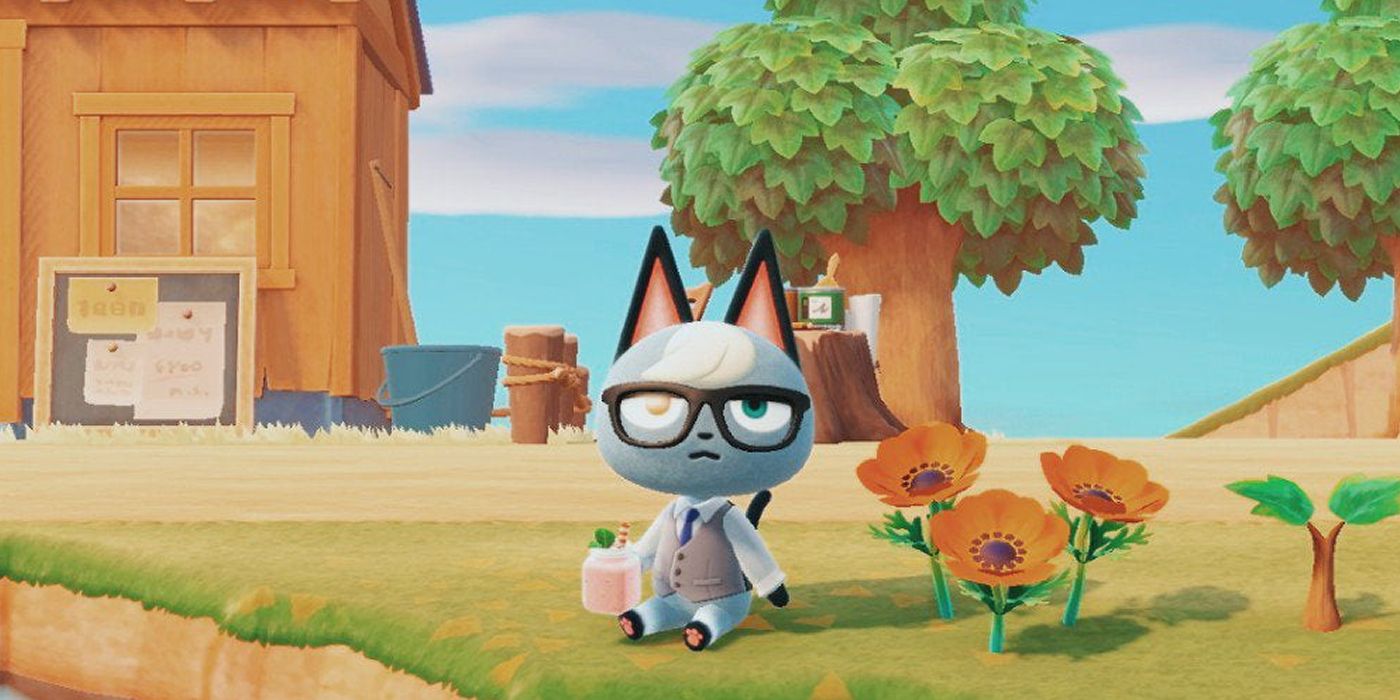 Animal Crossing: New Horizons has also introduced new mechanics that were not present in older titles from the Animal Crossing series. While players couldn't originally do much with the water around their island besides fish when then game released, Animal Crossing brought back diving and swimming from New Leaf just in time for summer during an update in June of 2020. These mechanics allowed players to swim around their islands and dive for treasures hidden below the waves.
New Horizons also introduced farming mechanics beyond fruit trees and flowers in the fall update, allowing players to try out Animal Crossing-style farming with different colored pumpkins for Halloween. While players are still waiting to see if more crops will be added in updates to come, farming pumpkins added a fun additional task to the available food items already in the game.
One of the biggest changes that New Horizons players have been a part of throughout the year has been their player island designs. With the ability to travel to a friend's island thanks to the multiplayer options used in New Horizons, players took Animal Crossing island designs to new heights to show off to their visiting friends. From designing settings of favorite books series like Harry Potter, to recreating the IKEA furniture store, players have created interesting and impressive island designs that have become more elaborate with every new round of furniture and decorative items that become available in updates and during events.
While there is plenty to come in the year ahead, players can look back at the first year of Animal Crossing: New Horizons and see how far the game has progressed. With continuous free updates, new events, and interesting additions to what players can do during their day, the game has helped ensure that players always have something to look forward to, and that no one is ever bored while enjoying time on their island homes.
Next: Best Animal Crossing Villagers for Kids & Teens